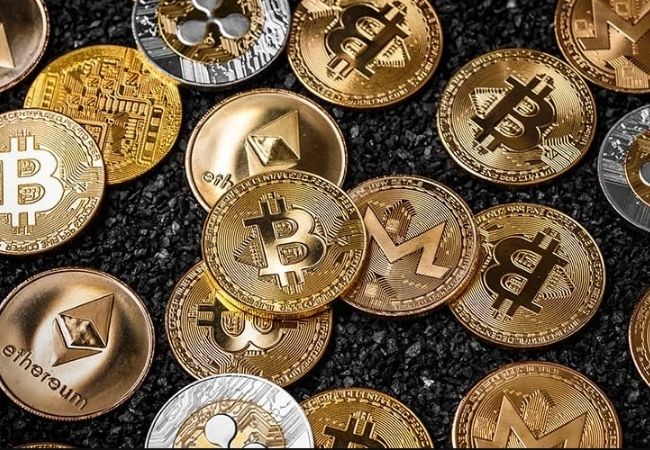 With welcoming the New Year, investors will be wishing to see great success in cryptocurrency activities. The previous year showed remarkable advancement of some major cryptocurrencies such as Bitcoin, the world's largest cryptocurrency, and the popular dominating memecoin, Shiba Inu. Thus, it is important to keep ourselves updated about the crypto space in order to wisely invest.
Bitcoin falls, Ethereum & Cardano rise marginally on January 3
The global cryptocurrency market capitalisation suffered 0.02% to stand at $2.24 trillion over the last 24 hours while the total trading volume increased substantially by 34.91% to $89.75 billion. Currently, Bitcoin is trading at $46,977.36 with market dominance tumbling from 0.35% to 39.65% on Monday morning. Bitcoin dipped 0.45% to trade at Rs 37,34,460 while Ethereum and Cardano rose by 1.19% and 0.16% to Rs 3,01,747.2 and Rs 107.91 respectively.
Crypto exchanges bet on NFTs amid regulatory concerns
Indian cryptocurrency exchanges have taken interest in Non-Fungible Tokens (NFTs), expecting they never been outlawed as NFTs hold an underlying asset that is traded in digital form. Notably, crypto exchanges that offer NFTs have grown 40-50% month on month, albeit on a smaller base.
Grayscale holds $43 billion in crypto assets under management, down from $60.9 billion in early November
Grayscale Investments suffered over 28% decline to stand at $43.6 billion in crypto asset management (AUM) from the $61billion AUM held in early November 2021. Following the fall of Bitcoin and other crypto prices in recent weeks, the decline in AUM has been noticed.
12/31/21 UPDATE: Net Assets Under Management, Holdings per Share, and Market Price per Share for our Investment Products.

Total AUM: $43.6 billion$BTC $BAT $BCH $LINK $MANA $ETH $ETC $FIL $ZEN $LTC $LPT $XLM $ZEC $UNI $AAVE $COMP $CRV $MKR $SUSHI $SNX $YFI $UMA $BNT $ADA $SOL pic.twitter.com/vCkExTIjHh

— Grayscale (@Grayscale) December 31, 2021
Vitalik Buterin Admits: I completely missed NFTs despite predicting DeFi
Ethereum co-founder Vitalik Buterin made several predictions over the last decade about crypto space. Some of his predictions were correct, some were missed and some were utterly laughable. Recently taking to Twitter, Buterin highlighted that his predictions about the timeline of Ethereum's PoS and Sharding were wrong and laughable.
But what was my core underlying mistake? IMO it's that I deeply underestimated the complexity of software development, and the diff between a python PoC and a proper production impl. 2014-era ideas were waaay too complex, eg. "12-dimensional hypercubes":https://t.co/MIKWiowHrB pic.twitter.com/0FNf6BY9sE

— vitalik.eth (@VitalikButerin) January 1, 2022