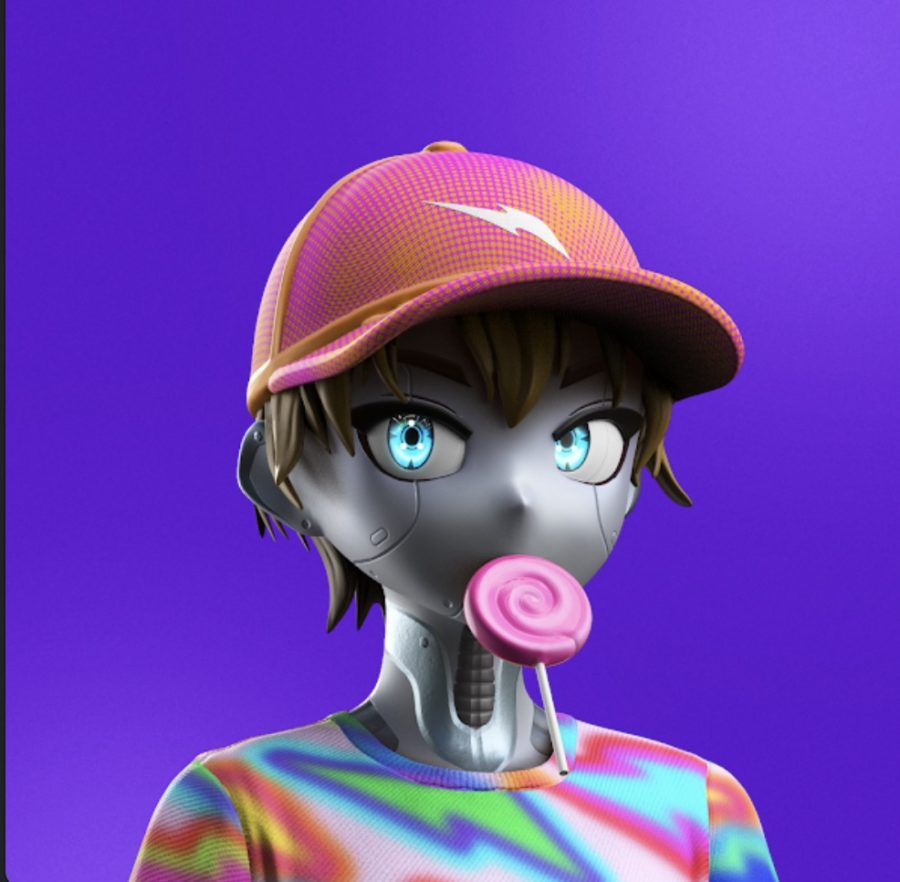 Want to jump straight to the answer? You need Ethereum to buy NFTs, which you can get today on Gemini.
RTFKT (pronounced "artifact") is a crypto project hoping to combine blockchain technology with sneaker culture and fashion. The company is a product of the COVID-19 pandemic and hopes to bring its expertise to a new stage thanks to its recent merger with fashion giant Nike.
What Are RTFKT NFTs?
A non-fungible token (NFT) is a way to store information on the blockchain and can be represented by any form of digital media, ranging from images to songs. Each NFT has a unique address associated with its owner that enables proof of ownership.
RTFKT engages in the creation of NFT projects. While its projects differ conceptually, all surround sneakers, gaming and pop culture. The company released several prominent projects in the past year.
One major release, the Murakami CloneX project, featured a collaboration with Takashi Murakami, a designer working with brands such as Louis Vuitton. The CloneX collection offers 20,000 unique avatars with a variety of defining characteristics. The avatars have a unique 3D look and lots of intricate details. The NFTs minted for 3 ETH, but the floor price is now nearly 6 ETH. The hype surrounding the project further increased when RTFKT announced that the CloneX avatars would be metaverse-ready, allowing users to show off their avatars in virtual worlds.
Another major release from RTFKT was the Jeff Staple collaboration. Staple rose to fame by working with Nike Inc. (NYSE: NKE) on pigeon-themed Nike Dunks, leading to the creation of his own brand, Staple Pigeon. Over 20 years later, it only seemed appropriate for RTFKT to follow suit and create a pigeon-themed NFT project. The project offers both pigeons and sneakers. The limited release allows users to show off their shoes or pigeons in the metaverse game Decentraland. Mint prices ranged from $1 to $2,021, but the floor price is now nearly $15,000.
The first project that RTFKT released was in collaboration with up-and-coming NFT artist FEWOCiOUS. This project features both shoes and digital characters. Each NFT is a video that shows a 360-degree view of the product. The NFTs have vibrant colors that catch the eye, and they can be used in Decentraland as well. The project raised over $3 million in just minutes after the release.
In addition to these three main projects, RTFKT also has several other smaller projects. One project gives bonus items to loyal collectors, while others give physical sneakers for those who own an NFT.
RTFKT has burst onto the NFT scene by combining aspects of sneaker culture and streetwear with NFTs. The company, not even two years old, is already extremely successful and hopes to continue the success moving forward. 
Brief History of RTFKT NFTs
RTFKT was founded by Benoit Pagotto, Chris Le and Steven Vasilev. Each has a strong background in both art and pop culture, creating logos for celebrities and iconic shoe designs. The company was a product of the pandemic, as the three friends saw an opportunity to capitalize on the growing NFT space as more people transitioned to life online.
The company's growth has attracted numerous buyers, and the company was eventually acquired by Nike.
Nike Acquires RTFKT
In December 2021, news broke that Nike acquired RTFKT. This announcement caused chaos in the crypto community, as it was the first time a major brand had made such a large commitment to crypto. The acquisition is intended to not only further RTFKT but Nike as well. John Donahoe, Nike's CEO, said that the acquisition will "extend Nike's digital footprint and capabilities."  
The acquisition may just be the beginning of crypto integration. Many other large brands like adidas (OTCMKTS: ADDYY) are hoping to enter the crypto sphere and grab a piece of what may be the future.
Perks of Holding RTFKT NFTs
As mentioned earlier, NFT holders can receive rewards for collecting pieces from RTFKT collections. This benefit is made possible through the bonus items collection, where holders of RTFKT NFTs were airdropped exclusive NFTs.
Another perk of holding an RTFKT NFT is the status symbol owning one comes with. Users can wear their NFTs in the metaverse, showing off their expensive garments. These status symbols can range from shoes to hoodies and allow holders to show off their taste and lavishness. 
Holding an RTFKT NFT may also lead to a profit. The releases are extremely limited. When coupled with the Nike acquisition, prices have gone up dramatically in recent months. Some are buying RTFKT NFTs with the hopes of turning a profit.
How to Buy RTFKT NFTs
Now that you understand the basics of RTFKT, you may be interested in purchasing an NFT of your own. Fortunately, doing so is fairly easy and only involves a few short steps.
Step 1: Open an online account.
The first step to getting your own RTFKT NFT is to open an account on a crypto trading platform and purchase Ethereum (ETH). While there are dozens of platforms, Gemini, Coinbase Global Inc. (NASDAQ: COIN), Voyager and Webull stand out due to their ease of use, security and low fees. 
Opening an account on any of these platforms is easy and only requires an email and password. After setting up an account, you provide basic documentation to verify it. Once you have a verified account, you can fund it using a bank transfer.
After you've verified and funded your account, search for ETH. Select the trade option and enter in the amount you would like to purchase. Execute the trade, and your ETH will be stored in your wallet.
1 Minute Review
Gemini is a cryptocurrency exchange and custodian that offers investors access to 26 coins and tokens. Founded in the US, Gemini is expanding globally, in particular into Europe and Asia. Offerings include both major cryptocurrency projects like Bitcoin and Ethereum, and smaller altcoins like Orchid and 0x.
Gemini is 1 of the only brokers with multiple platform options based on skill level. New investors will love the streamlined interface of Gemini's mobile and web apps, while advanced investors might appreciate all the tools that come with ActiveTrader. 
In addition to a host of platform choices, Gemini users also have access to insured hot wallets to store tokens without worrying about digital asset theft. Learn more about what Gemini can do for you in our review.
Best For
New investors looking for a simple mobile and web app
Experienced investors who need a more advanced platform with more tools
Users looking for a 1-stop-shop to buy, sell and store all of their coins
Pros
Easy and quick signups — can get started in as little as a few minutes
Multitude of platforms to accommodate traders of all skill levels
Hot wallets include insurance to protect your from theft and hacking attempts
Cons
Charges both a commission and a convenience fee for users buying and selling through the desktop or mobile app
securely through eToro's
website
Disclosure: eToro USA LLC; Investments are subject to market risk, including the possible loss of principal.

1 Minute Review
eToro, headquartered in Cyprus, England and Israel, has provided forex products and other CFD derivatives to retail clients since 2007. A major eToro plus is its social trading operations, including OpenBook, which allows new clients to copy trade the platform's best performers. Its social trading features are top notch, but eToro loses points for its lack of tradable currency pairs and underwhelming research and customer service features
Best For
U.S. based cryptocurrency traders
Social and copy traders
Simple user interface
Community engagement and following other traders
Pros
25 cryptocurrencies
Expansive network of social trading features
Large client base for new traders to imitate
Cons
U.S. traders can only buy cryptocurrency
1 Minute Review
Coinbase is one of the Internet's largest cryptocurrency trading platforms. From Bitcoin to Litecoin or Basic Attention Token to Chainlink, Coinbase makes it exceptionally simple to buy and sell major cryptocurrency pairs. 
You can even earn cryptocurrency rewards through Coinbase's unique Coinbase Earn feature. More advanced traders will love the Coinbase Pro platform, which offers more order types and enhanced functionality.
Though Coinbase doesn't offer the most affordable pricing or the lowest fees, its simple platform is easy enough for complete beginners to master in as little as a single trade.
Best For
New cryptocurrency traders
Cryptocurrency traders interested in major pairs
Cryptocurrency traders interested in a simple platform
Pros
Simple platform is easy to operate
Comprehensive mobile app mirrors desktop functionality
Coinbase Earn feature rewards you with crypto for learning about available coins
Cons
Higher fees than competitors
Step 2: Buy or download a wallet. 
You will need a wallet in order to purchase and store an NFT. There are 2 types of wallets: hardware and software.
Hardware wallets are physical devices that store the keys needed to send crypto. Without the physical device, the crypto cannot be sent. Software wallets store these private keys online. Software wallets are often easier to use, while hardware wallets are generally more secure.
Best Hardware Wallet: Ledger
Ledger is a brand of hardware wallet that supports ETH and NFTs. It currently offers Nano S and Nano X models. 
The Nano S is designed for beginners and only offers basic features. The Nano X is more expensive, but it provides extra features for convenience, such as bluetooth connectivity and a larger screen. The Ledger Nano S retails for $59 while the Nano X will set you back around $129.
Best Software Wallet: MetaMask
MetaMask is a leading software wallet. The company takes extreme precautions to protect users' crypto. These features range from cold storage to two-factor authentication. However, the cold storage requires a hardware wallet and the two-factor authentication is not automatically enabled.
MetaMask is also supported on almost every NFT marketplace built on Ethereum. It is very usable and is ready for trading across the Ethereum, Binance, and Avalanche blockchains.
Once you have a crypto wallet and ETH balance on an exchange, transfer your ETH to the wallet. To do so, locate your wallet address. On Ledger and MetaMask, this icon can be found near the top of the screen. The address is a 64 characters string that is a unique identifier for your wallet. 
Take your wallet address and enter it into the send feature on your trading platform. Enter the amount you would like to send and execute the trade. ETH transactions may take up to 30 minutes to process, so don't be worried if it does not show up immediately. 
Step 4: Make your purchase.
Once you have a funded wallet, head over to OpenSea, the Ethereum-based NFT marketplace that houses RTFKT's projects. Search for the project you would like to purchase and use filters or the sorting feature to find the NFT you want. 
Once you have found an NFT that you want to purchase, you can either place a bid or buy it directly for a set price. Keep in mind that Ethereum has high fees, so it is important to have some extra ETH for this purpose.
Current Crypto Prices
The final quarter of 2021 brought unseen volatility to the crypto markets. Tokens shot up to all-time highs, only to fall back within a week. This volatility calmed down in December 2021.
Many believe that the beginning of 2022 will be a crucial time for crypto. It could be the beginning of major adoption or major downfall. Either way, make sure to keep an eye on prices through our up-to-date price table. 
Is it Worth Getting an RTFKT NFT?
As of right now, RTFKT NFTs are very speculative. Most of their value comes from the community and hype with little to justify prices. However, the Nike acquisition and collaborations with major artists can be very attractive and drive prices higher. Conversely, an overbearing Nike team could destroy the company's creativity. Either way, RTFKT is a unique project that is bringing sneaker culture to the crypto world. 
Benzinga crafted a specific methodology to rank cryptocurrency exchanges and tools. We prioritized platforms based on offerings, pricing and promotions, customer service, mobile app, user experience and benefits, and security. To see a comprehensive breakdown of our methodology, please visit see our Cryptocurrency Methodology page.