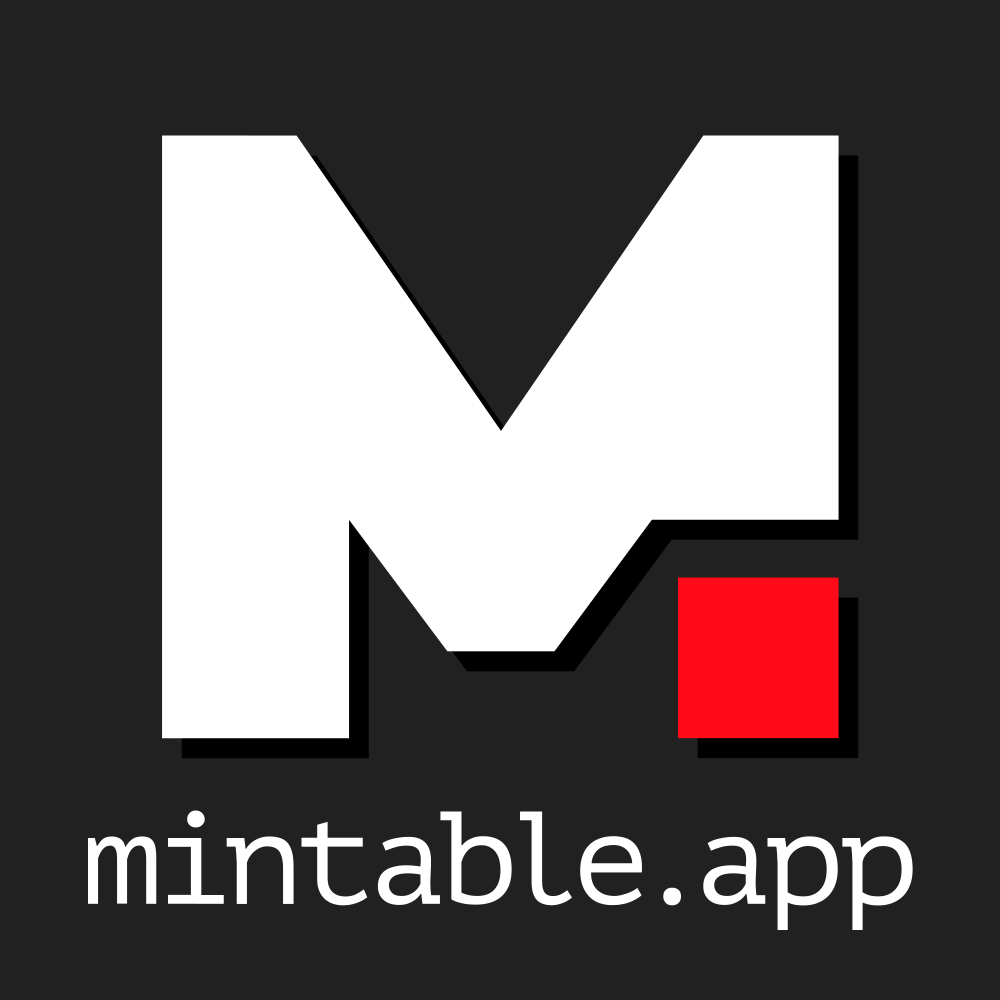 Mintable, a serious contender in the NFT space, has released groundbreaking new features that are set to trailblaze new ways of buying and collecting NFTs for existing collectors and newcomers to the ecosystem. As of press time, every single NFT minted on the Ethereum blockchain to date will be available on Mintable, and users will be able to leave comments on the platform to better engage with its community. With this breakthrough development, Mintable is set to become the leading marketplace to browse and buy NFTs, where users who are new to crypto but want to buy NFTs can do so with a credit card. To date, Mintable has now added an additional 30 million NFTs onto its marketplace.
Zach Burks, CEO of Mintable, said: "The NFT ecosystem has witnessed staggering growth in the past year, with its appeal extending across a myriad of industries. At Mintable, we are committed to making this exciting asset class a mainstay that everyday people can use easily and quickly. By 2025, everyone will own at least one NFT — Mintable is here to make it happen, and now has."
Following the update, users will be able to engage with all NFTs on Ethereum through the Mintable platform as soon as they are minted. Creators and projects will be able to claim their store and customize their store pages and social media channels, as well as add optional page layouts to match the project's creativity. Using Mintable's customized store pages and on-chain ERC-2981 royalties, projects can earn more using Mintable than other platforms.
The platform update also introduces powerful new features that help to better appraise an NFT's investment value. This includes their proprietary Rarity Meter, a first-of-its-kind tool that immediately indicates to buyers how rare an NFT is within a collection. Buyers will also be able to access an NFT's entire transaction history at their fingertips, which will better inform their purchasing decisions.
Further improvements to Mintable's user experience include enhanced artificial intelligence and machine learning-powered search functionalities. This includes the ability to browse and search for NFTs based on their wallet address as well as by specified visual attributes.
Mintable is a leading pioneer in the NFT ecosystem, set to become the industry's largest marketplace for buying, trading, and selling with its latest upgrade. As one of the space's earliest players, Mintable has prioritized accessibility at the heart of its offering, introducing the novel innovation of gasless minting which removes prohibitive transaction fees during the NFT minting process. Mintable was also among the first platforms to accommodate credit card payments, eliminating the need to hold and handle crypto for transactions on its platform. With a complete catalog of Ethereum NFTs and the latest introduction of its Rarity Meter, the platform is on track to driving greater adoption of the asset class among mainstream audiences.
About Mintable
Mintable is a next-generation non-fungible token (NFT) marketplace built on the blockchain. Launched in 2018, Mintable has pushed the NFT industry forward by being the first to design gasless minting, batch minting, and royalties, empowering artists and creators to monetize their work via NFTs. Mintable's gas-free minting option allows the everyday person to get involved with NFTs without any prior knowledge in coding or upfront cost of minting an asset – a great way for everyone to get into crypto. In 2021, Mintable announced the backing of a list of high-caliber investors including renowned venture capitalist and television personality, Mark Cuban, Sound Ventures, a venture capital firm founded by Ashton Kutcher, and Guy Oseary, and TIME Ventures, the investment fund for Marc Benioff. To date, Mintable has sold and auctioned works by Grammy Award-winning artists, 20th-century avant-garde artists, and various high-profile artists and celebrities.